BLS - Il Trenino Verde delle Alpi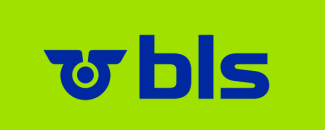 Activities
Communication
Media Buying
PR & Media relations
From 2022, Tourism Hub has been entrusted by BLS with the promotion of the "Trenino Verde delle Alpi" in the Italian market. Our paths had already crossed the previous year, as we were in charge of managing social media and advertising campaigns for the "Trenino Verde delle Alpi" under the Interreg project of DMO Piemonte.
BLS - Trenino Verde delle Alpi
Trenino Verde delle Alpi is part of BLS - Swiss railway company. 
It departs from Domodossola, following the centuries-old Sempione and Lötschberg railway lines through the heart of authentic Switzerland. The train winds its way up the mountains, offering panoramic views through large windows of the sunny terraces of Valais and the Bernese Oberland with Kandersteg. Once on the northern side of the Alps, the train begins its descent towards Lake Thun, reaching the Swiss federal capital, Bern, with its UNESCO-listed old town in just over 2 hours.
Tourism Hub for BLS - Trenino Verde delle Alpi: Communication, PR, influencer marketing, digital and media campaigns, graphics, B2B development
Our primary objective is to increase the awareness and visibility of TVA, employing a multi-faceted approach. We kick-started the process by developing visual graphics, catchy slogans and crafting a captivating narrative strategy with core messages, to boost the product's recognition in the Italian market.
Once we laid the foundations, we adopted a 360-degree approach for promoting the product. We employed various strategies, leveraging different channels to maximize our impact. 
Our efforts encompassed press office activities, including distributing press releases and managing media relationships, as well as organizing press trips to showcase the different experiences of the TVA. We also engaged influencers to expand our reach and attract diverse target audiences. To drive sales, we activated media campaigns to generate interest. In parallel, we focused on expanding the commercial partnerships, seeking to establish new fruitful collaborations.
Visit the website to learn more: