Double Tree Hotel by Hilton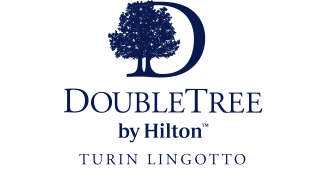 Between 2018 and 2020, Tourism Hub was engaged by the team at Double Tree by Hilton Turin Lingotto to support the positioning of the hotel through PR, Communication and Events.
Double Tree by Hilton Turin Lingotto
Located in the former FIAT Automobile factory restored by the Archistar Renzo Piano, the hotel represents one of the most iconic locations in Turin for both business and leisure clients. The hotel features 142 rooms and unique facilities perfect for the MICE market and leisure travellers.
Tourism Hub developed a PR & Communication plan to support the Brand communication, leverage cooperation opportunities with Turismo Torino (the City's Tourism Board), invite journalists to discover the rich past of the City driven by car manufacturing and the flourishing present made of design, culture and a delightful food panorama.
Tourism Hub for Double Tree: strengthening the positioning of Turin's iconic hotel
The PR & Events team of Tourism Hub worked hand in hand with the Hotel's Management and Marketing & Sales Team to streamline communication toward media, stakeholders and consumers leveraging the Hotel's story angle of a rich post-industrial past and a unique design present to position the Hotel in the City's landscape. The strategy addressed traditional media channels complemented by social media & digital supported by the creation of a rich calendar of in-house events and happenings to open the doors of the hotel to residents and create a vibrant atmosphere for visitors.
The efforts resulted in a sensitive increase of media coverage on International and National media, also supported by the close collaboration with the local Tourism Board in occasion of pivotal Media visits.