NEOM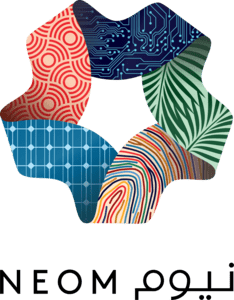 In May 2023, Matteo Prato, CEO of Tourism Hub has been appointed member of the NEOM Travel Trade Advisory board with the aim of providing advice and guidance in developing a travel trade strategy for the launch of Sindalah Island, in the Red Sea.
Sindalah: a luxury destination in the Red Sea
Promising the finest experiences life has to offer, Sindalah will be the first physical showcase of NEOM. An incomparable island destination, it will be an exclusive gateway to the stunning Red Sea. At Sindalah the global yachting community, as well as visitors looking for exquisite luxury will be welcomed. Sindalah will be a place where enhanced nature meets responsible design, advanced technology and inspirational architecture. With unforgettable experiences above and below the water and great connectivity to the nearby Mediterranean, in addition to spectacular golfing, Sindalah will provide year-round delights thanks to its perfect climate. Whether one is looking for vibrancy, a buzzing atmosphere or pure adrenaline the diverse offerings on the island will cater all needs. The resort will include a beach club, yacht club, spa and wellness centre plus 51 luxury retail outlets – in addition to luxury hotels and a large marina. 
Tourism Hub for NEOM: strategy advice & trade development in Italy
Tourism development is an important driver of growth for the future of Saudi Arabia. It is one of the key pillars at the heart of Vision 2030's plan to help diversify the economy and reduce reliance on oil. 
Located in the temperate northwest of Saudi Arabia, NEOM is a whole region that is being developed as a new model, as a living laboratory for entrepreneurship, a home for an international community of dreamers and doers – set in breathtaking natural landscapes and driven by advanced disruptive technology. 
Tourism Hub, through the expert work of our CEO, is supporting the development of the understanding of the NEOM tourism product through the tourism trade professionals in order to provide advice and guidance in developing a travel trade strategy targeting those distribution channels catering for the UHNWI and HNWI.
Visit the website to learn more: