Aussie Specialist famil – Northern Territory & Western Australia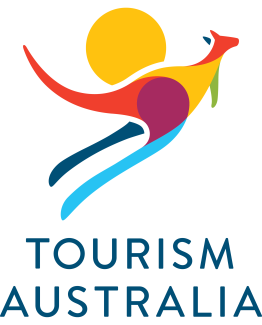 Target audience
Travel agents qualified Aussie Specialists
The brief
Coordinate and escort a fam trip for Aussie Specialist travel agents to Australia in partnership with Tourism Northern Territory and Western Australia, with flights supported by Singapore Airlines. The aim was to showcase the diverse range of tourism opportunities available in these two States, offering a firsthand experience of their captivating landscapes, rich indigenous culture, and thrilling outdoor activities, in order to maximise further conversions.
The project
In June 2023, our Tourism Australia team organized and escorted the 9 days fam trip for 6 Italian qualified travel agents.
Upon landing in Darwin, the group embarked on a journey to explore the unspoiled beauty of the Northern Territory in various ways. From exciting helicopter tours over the Litchfield National Park, with scenic landings at Sandy Creek and Wangi Falls, to unique encounters with the region's incredible wildlife spotted during cruises along the food plains, with the highlight being the "king" of the Northern Territory – the crocodile. The evenings in the outback were enchanting, spent stargazing around cozy bonfires followed by unforgettable glamping experiences. The group then delved into Aboriginal culture with a guided tour of Ubirr's ancient rock art sites in Kakadu National Park. During the stay at the Top End Safari Camp, the group even had the chance to meet Matt Wright, the star of Netflix's hit show Wild Croc Territory. 
The journey continued in Western Australia, where the travel agents immersed themselves in the unique attractions and breathtaking landscapes of the Kimberley region – a wild and less-explored area in the northern part of the state.
Experiences in this region ranged from a visit to a fourth-generation-run pearl farm, where insights into the renowned Broome pearling heritage were shared, to indulging in luxurious resorts surrounded by lush tropical landscapes. Helicopter rides over the Dampier Peninsula provided breathtaking views, and the excitement peaked with a heart-pumping boat ride through the Horizontal Falls, a natural water phenomenon described by naturalist David Attenborough as "one of the greatest natural wonders of the world."
Guided by an Aboriginal with a rich heritage in Broome, the group then immersed into the local culture history during a walking tour in the Dampier Creek and the mangrove forest, gaining insights into traditional uses of mangrove wood and tasting a genuine food bushtucker experience.
With a deeper appreciation for the natural wonders and cultural richness of Northern Territory and Western Australia, the group returned to Italy brimming with enthusiasm to share their remarkable journey with clients. Their newfound confidence is bound to inspire future travelers to explore the incredible array of offerings that Australia boasts.