Aussie Specialist famil - Victoria & South Australia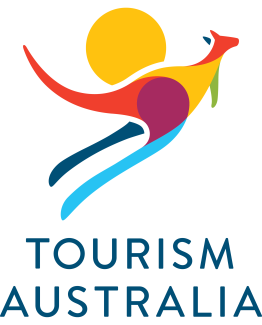 Target audience
Travel agents qualified Aussie Specialists
The brief
Organize and accompany the first Aussie Specialist fam trip to the destination after the reopening of the borders in 2022. Collaborate with two Australian States to showcase a wide range of experiences to qualified travel agents, designing the itinerary as to include iconic destinations often requested by Italian tourists when booking their trips to Australia, with the final aim to enhance the participants' confidence in proactively proposing the destination and maximize further conversions.
The project
In February 2023, our Tourism Australia team organized and escorted the 11 days fam trip for 8 Italian qualified travel agents, supported by Singapore Airlines, starting from Victoria to South Australia on a stunning road journey. The trip began with incredible activities in Melbourne, including a walking tour of the city's vibrant street art districts, a visit to the temporary exhibition of the artist Times Rone, and a sunset kayak tour on the Yarra River.
The journey continued with an epic drive along the renowned Great Ocean Road, offering spectacular views of the coastline and its iconic landscapes and lookouts. The travel agents also had a chance to take a panoramic flight over the Twelve Apostles and attend a surfing lesson, making them feel like true Aussie locals!
The second part of the trip took place mainly on Kangaroo Island, a popular destination among Italians. The participants noted that the bushfires are now just a memory, and the island is ready to welcome tourists again with unique wildlife experiences and excellent food and wine.
The journey concluded in the "20-minutes city" of Adelaide, where a walking tour showcased the relaxed yet lively atmosphere of the South Australian capital.
In conclusion, the group had the opportunity to visit two Australian capitals, get up-close experiences with wildlife, and admire breathtaking landscapes that only Australia can offer, acquiring significant knowledge and confidence to maximize future conversions.
1874
Km travelled on the road
Do you want to learn more?
Contact us