Australia On Board – Aussie Convention 2023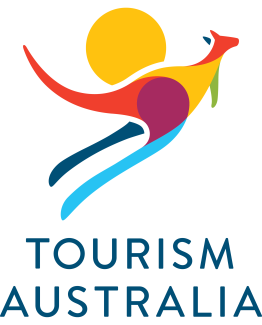 Target Audience
Travel agents qualified Aussie Specialists
The brief
Strengthen the Aussie Specialists community, inspire and educate qualified travel agents on Australia's diverse tourism offerings by organizing a four-day incentive and educational event.
The project
In April 2023, our dedicated Australia team organized a four-day event called "Australia On Board" to provide product updates and equip the 100 Agents participating to the event with a deep understanding on the destination's diverse tourism offerings. The final objective was to increase and maximize conversions, leveraging on the Aussie Specialist community.
Onboard the cruise, sailing through the Mediterranean Sea, the participants had the opportunity to discover more about Tourism Australia's campaigns and marketing tools and received news and updates from State and Territories, Regional Tourism Offices & Products partners during training sessions and dedicated one-to-one meetings.
The event was organized in partnership with Destination New South Wales, Tourism Northern Territory, South Australian Tourism Commission, Tourism Victoria, Tourism Western Australia along with the industry partners AAT Kings, Great Southern Touring Route, Sealink Group and Tourism Tropical North Queensland.
The educational workshops were complemented by a multitude of networking opportunities, which allowed attendees to create new connections and strengthen the sense of community around the Aussie Specialist Program.
The team-building treasure hunt was one of the event's highlights, enabling travel agents to put their newly-acquired knowledge on the destination into practice in a fun and engaging way. Travel agents were awarded great prizes on the final day, including a flight voucher and two spots on two different fam trips taking place Down Under.
The event was an overall resounding success, and participants shared their experience on social media with enthusiasm, generating extended visibility around the destination on the Italian market. At the heart of Australia On Board was a shared passion for this amazing destination and a commitment to helping more and more travelers discovering the wonders of Australia!
6
Training & workshops sessions
96
Hours of full immersion into the destination
Do you want to learn more?
Contact us