PR & communication activities – Regio Insubrica, DMO Piemonte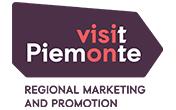 Tourism Hub supported DMO Piemonte in PR & communication activities for the organisation of "Stati Generali della Cultura e del Turismo della Regio Insubrica", a series of 6 events that aimed to promote the Regio Insubrica's culture and tourism bringing together several key stakeholders from the three territories involved: Piedmont, Lombardy and Canton of Ticino, Switzerland.
Our team handled the Regio Insubrica's press office editing the press releases in conjunction with the local tourism agencies and distributing it to a selected list of local media along with the invitation to the events.
Other communication activities included helding interviews with Regio Insubrica stakeholders, with the aim of producing videos displayed during the events, and graphic creation of promotional material.
Visit the website to learn more:
Stati Generali della Cultura e del Turismo-Regio Insubrica - VisitPiemonte (visitpiemonte-dmo.org)
Do you want to learn more?
Contact us