Trade famil - Tourism Australia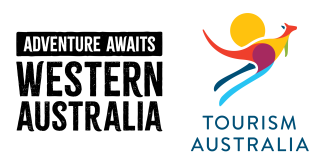 Target audience
Tour operator
The brief
With the borders reopening earlier this year, Tourism Australia's famils organisation also restarted at full speed. Sponsored by the Aussie Specialist Program and hosted by Tourism Western Australia, the aim of this famil was to bring trade partners to first-hand experience the offering of the most western region of Australia and inspire them to create new itineraries and travel combinations in the country.
The project
Our Tourism Australia team supported in the organization and escorted a 10 days fam trip in September 2022 from Italy. By selecting 8 key Italian TO's booking staff, we aimed to get them to explore the natural wilderness of Western Australia, a region that is still little known to the Italian market but which encapsulates many of the elements for which Australia is world-famous: wide open spaces in the outback, colourful coral reefs, striking deserts, a unique wildlife, vibrant metropolises and of course friendly locals.
The journey started in the capital Perth before hitting the road for an epic trip along the coastline until Exmouth, while stopping to explore must-see highlights such as Rottnest Island, the Pinnacles Desert, Abrolhos Islands, the Hutt Lagoon (Pink Lake), Kalbarri National Park, to culminate in the beautiful region of the Ningaloo Coast, World Heritage Area, renowned to be the spot crossed by whale sharks during the migration period.
During the trip our trade partners were given the opportunity to live the most incredible experiences travellers can have in WA, such as a spectacular scenic flight on the coast, snorkeling in the coral reef and whale-watching by cruise, while enjoying luxurious accomodations, as well as the most beautiful views of the country. Last but not least, to get in touch with local communities, stakeholders and top operators of the area through the first-hand inspections of accomodations, products and experiences.
A true showcase of the best of Western Australia, to inspire new travel ideas and itineraries for the Italian market.
8
Tour operators involved
1240
Km travelled on the road
Do you want to learn more?
Contact us