Live Experience from Saudi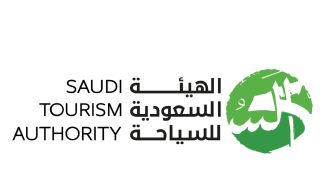 In occasion of the Saudi National Day, our dedicated STA team brought Italian trade "travelers" on a virtual journey to get to discover the destination through the voice of locals and the experience of leading DMCs in the region. The National Day celebration was a perfect occasion to storytell traditions and happenings around this day and introduce destination knowledge and partners to the audience.
The webinar enhanced the relations with trade and kicked off the new sales and travel season (Winter 22/23).
50 key Tour Operators were invited to take part to this virtual journey through a customized communication and a special Saudi gift - polaroid photos and date cookies as a teaser to experience the destination. Further partecipation was promoted through leading trade magazines, DEMs and social media campaigns.
The audience got to experience Saudi coffee culture, outdoor picnic events, National Day celebrations in Jeddah and the rural valley in Tabuk through livestreams and mini videos created in partnerships with local DMCs.
Re-live the experience: 
Live Experience from Saudi - Saudi Tourism Authority | Saudi Tourism Authority (livestorm.co)
Do you want to learn more?
Contact us