Press trip - Visit Maldives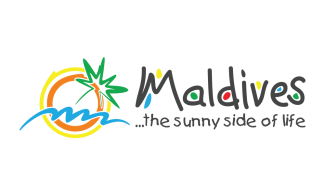 Target audience
Travel & lifestyle media
The brief
Organize the first group press trip in the Maldives after the pandemic to give selected journalists a first-hand experience of the destination and discover the sustainable best practices implemented by the hospitality industry and the Maldivian Government, while exploring the diverse range of accommodation options and unparalleled experiences that the Maldives has to offer.
The project
The agency organized the first group press trip on behalf of Visit Maldives from March 26th to April 2nd, 2023. The group included a selection of 5 tier 1 Italian media outlets ranging from print to online dailies, travel and lifestyle magazines, escorted by the Italian PR manager.
The comprehensive 7-day itinerary included visits to 3 different islands and accommodation properties, which allowed the group to collect amazing memories and relevant material for their reviews.
The trip started with a 2-night stay at Nika Island Resort and Spa, one of the first resorts in North Ari Atoll. The resort was built following traditional Maldivian architecture and boasts successful and innovative sustainability plans. The group explored the resort's incredible aquatic experiences and learned about the fascinating history of the resort's creator, a forward-looking Italian entrepreneur who came to the island in the early 80s and gave the place a special Venetian twist that it still has today.
The next adventure awaited the group at Ayada Maldives, in the Southern atoll of Gaafu Dhaalu, where the resort's beautiful Secret Garden is part of Ayada's commitment to sustainability. The group enjoyed amazing sea adventures, pampering experiences like spa treatments, a Maldivian cooking class and stunning evening shows.
The latest destination was Siyam World in Noonu atoll, where the group had the opportunity to discover more about the sea life with a special snorkelling experience guided by a local marine biologist. They also enjoyed the amazing entertainment options offered by the resort, including the only horse ranch in the Maldives. To contribute to a sustainable future, at the end of the trip the group planted a tree that will keep growing in the years to come.
The overall experience will become an enchanting storytelling for each of the participants' media, which include Panorama, Il Sole 24 Ore, Viaggi.corriere.it, Hearst video network and Donna Moderna. With such a comprehensive and diverse itinerary, the group has gathered ample material to craft captivating stories about their journey to the Maldives, highlighting the destination's unique sustainable practices and offerings.
7
Days spent in the beautiful Maldivian islands
2000
Fishes & corals spotted underwater
Do you want to learn more?
Contact us