Trade famil - Saudi Arabia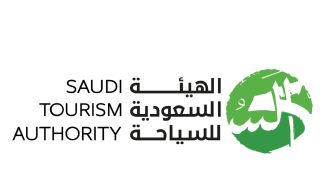 Target audience
Travel agents
The brief
Organize and accompany a familiarization trip to Saudi Arabia dedicated to travel agents with the aim of showcasing the diversified offerings of the destination, building relationships with local stakeholders, and increasing confidence in selling bookable products. The itinerary, designed in collaboration with a selected DMC, included a visit to one of Saudi Arabia's hidden gems, the Aseer region, to inspire travel agents with a unique off-the-beaten-track experience.
The project
In July 2023, our dedicated STA team organized and escorted the familiarization trip for 19 selected Italian travel agents.
Starting off in Jeddah, the group explored the multicultural city which serves as an ideal gateway to Saudi Arabia, with cultural visits to the historic district of Al-Balad, the local souqs, and the picturesque Corniche, as well as its entertainment options including a visit to the beach club and snorkelling in the Red Sea.

The group then flew to the Aseer region, one of Saudi Arabia's hidden gems. Surrounded by majestic mountains, lush valleys, and verdant forests, the region's temperate climate offers a welcome respite from the heat and is known for producing local delights such as roses and honey.

Beyond its natural wonders, the region of Aseer boasts a vibrant cultural tapestry of colorful traditions, stunning architecture, and a warm welcoming community, as the group had the chance to experience while visiting the region's capital, Abha, and the stunning Rijal Alma Village.

The journey then concluded in the vibrant capital Riyadh, a city that truly embodies the captivating fusion of ancient traditions and modern aspirations of Saudi Arabia. Here, participants had the chance to visit historic sites such as Diriyah and Masmak Fortress, as well as getting a sneak peek of one of the Kingdom's giga project by visiting THE LINE exhibition by NEOM.
Armed with the newly acquired knowledge and inspired by the immersive first-hand experiences in the destination, our trade partners are now empowered to create new captivating itineraries in Saudi Arabia - for a journey you've never imagined!