Visit Maldives at EUDI Show 2023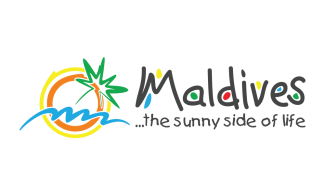 In October 2023, our Visit Maldives team supported the first participation of The Maldives Marketing & Public Relations Corporation (MMPRC) at the European Dive Show 2023 (EUDI) held in Bologna from 13th to 15th October.
Nestled in the heart of the Indian Ocean, the Maldives are renowned for their stunning coral reefs, which make up 5% of the world's total, and their rich marine biodiversity, boasting over two thousand different marine species, like whale sharks, manta rays, dolphins, turtles and more. 
The occasion of EUDI Show thus provided the perfect platform to reach diving enthusiasts and travelers looking for the ultimate underwater adventure. 
On the stand, the Visit Maldives team was joined by nine esteemed co-exhibitors, representing key players in the Maldivian tourism industry, providing valuable information to potential travelers.
The Visit Maldives stand was designed to immerse visitors into the mesmerizing underwater world of the Maldives. A stunning LED wall displayed captivating images of the Maldives' marine wonders, allowing attendees to feel as they were beneath the water swimming alongside stunning marine creatures, while various interactive activities were planned to engage visitors of all ages, including interactive activities for children with the distribution of fun coloring books.
The consumer survey conducted at the stand provided valuable insights about travelers' perceptions of the Maldives as a diving destination and their preferred choices in terms of activities and accommodations, allowing to better understand the interests and needs of this important segment.
In conclusion the participation at EUDI 2023, coupled with subsequent attendance at TTG Travel Experience Rimini 2023, solidified the Maldives' position in the European travel market as the ultimate hotspot for diving lovers and as an iconic destination that should be on everyone's bucket list.