B2B Events - Saudi Arabia at TTG 2022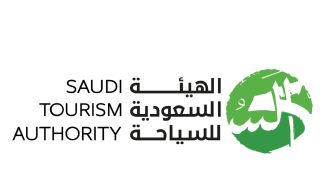 Category
b2b Trade
Events
PR & Media
Our dedicated Saudi team supported Saudi Arabia's presence at TTG Travel Experience in Rimini, the most significant tourism trade fair in Italy, by bringing together key partners and stakeholders to engage, inspire and connect with a series of B2B events and activities.
Destination Stand at TTG
Saudi Arabia's stand at TTG aimed to showcase the beauty of the country and position it as a leisure destination, featuring large inspirational videos and visuals and hosting an interactive and engaging activation area where visitors could watch, touch, smell, taste and take home their own souvenir of the destination.
Along with 7 stand partners - including 5 DMCs - we promoted Saudi's tourism assets and plans, developing new and strengthen existing relationships across travel industry to create new business opportunities for the season 2022/2023.
During three days of fair, we managed to lead 60 trade meetings with strategic key accounts to discuss the development of current partnerships and set the scene for future collaborations and co-marketing activities. We as well secured 8 meetings with trade and consumer media.
Partner Dinner
During TTG Travel Experience we connected over an elegant dinner with local stakeholders (DMCs and DMO) along with Top Italian Tour Operator partners, discussing product diversification, collaboration and marketing activities but overall strengthen friendly business relations and connecting stakeholders.
The dinner was held at the historical Grand Hotel Rimini 5*, where the elegant room with presidential table was carefully personalized with Saudi decorations, while for dinner it was served a Saudi flavored 5 course menu with mocktail pairing.
Travel Agents Event
In collaboration with Idee per Viaggiare Tour Operator we hosted an immersive evening where over 50 travel professionals had the chance to interact and experience firsthand a taste of Saudi Arabia. The chosen venue was branded through video mapping, interactive screens and Saudi decorations; guests could actively engage with the destination through cultural activation corners with Saudi coffee, dates and handcraft.
During the event we inspired all the participants through a presentation of the destination and two travel agents had also the opportunity to win the participation to a famil.
Also this years' TTG Travel Experience was a great platform for moments of exchange, education and inspiration that have been shared on Saudi Arabia, a destination that keeps on generating curiosity and just waits to be discovered.
2
Events hosted during TTG Rimini
Do you want to learn more?
Contact us