Luxury trade famil Saudi Arabia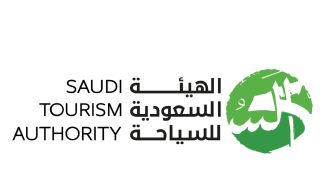 Target audience
Luxury Tour Operators and Travel Designers
The brief
Organize and accompany two familiarization trips to the KSA, tailormade to the needs and desires of high-end travellers from Italy. Collaborate with selected DMCs, hotels and DMOs to create educational and inspirational itineraries to be showcased to ten recruited luxury travel operators from Italy with the aim to build up relations with local stakeholders, diversifying bookable products and destination knowledge to increase HNW traffic to Saudi Arabia.
The project
The Saudi Tourism Authority agency team organized the first two luxury buyer fam trip in January 2023. The group included a selection of six Tour Operator management representatives as well as four Travel Designers, escorted by the Italian Country Manager and an Italian speaking tour guide from the contracted DMC.
Both itineraries included visits and experiences of Jeddah and AlUla. One group explored the upcoming region of NEOM at the Red Sea and the stunning natural assets of Tabuk, while the second group visited selected entertainment sites in Riyadh including a visit of the Riyadh Season, Diriyah district as well as the Italian Supercup final match AC Milan vs Inter Milan.
The 6 days / 7 nights itineraries were created and executed in collaboration with Go Zahid DMC as well as with the experience support of Royal Commission of AlUla and NEOM Tourism with direct flights between Italy and the KSA by Saudia airlines.
Guided tours, site inspections of accommodation products and a wide range of experiences such as beach club visit in Jeddah, spiritual tour in Medina, 4x4 vintage car drives in Wadi Disah, local food tastings, visiting of UNESCO heritage sites and a sneak peek into the Saudi entertainment scene not only supported the partners on building new products but created amazing memories too.
Feedback sessions and round table discussions with Visitor Experience Team of the Saudi Tourism Authority have been facilitated to understand and record market needs and expectations. All participants of the familiarization trips can be counted as Saudi Ambassadors and support the Italian STA team in promoting the luxury products of the destination.
Do you want to learn more?
Contact us