Saudi Hub in Milan – Roadshow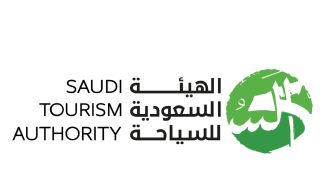 Category
b2b Trade
Events
PR & Media
Target audience
Tour operators, travel agents & trade media
The brief
Create an immersive and interactive experience in a prominent location in Milan to showcase the "open doors" and the beauty of Saudi Arabia with the aim to engage in an un-conventional way with the Italian trade community and inspire travel agents.
The project
Our dedicated Saudi team opened the doors of the "Saudi Hub" in the heart of Milan at Gonzaga 7, a multimedia-immersive space that for three days gave life to the sights, tastes and sounds of the dynamic Saudi tourist offer, showing the wide range and diversity of what travellers can experience.

The Hub was a place where tourism professionals and selected guests could immerse themselves in the warm hospitality of Saudi Arabia by experiencing firsthand the uniqueness of this destination.
The venue was entirely branded with inspirational videos an graphics to give the sense of exploring the destination, displaying pictures of the main attractions and traditional dresses, accessories and handcraft textiles to inspire visitors while exploring the Hub.
We created a series of meaningful cultural activation by welcoming guests with colourful flower decorations and the serving of traditional Arabic coffee. Visitors had also the chance of trying traditional dresses on and take home their own memory of the event & the destination thanks to the photobooth.
During the three days event we inspired over 160 travel professionals by helding a series of destination knowledge presentations, along with thematic sessions in collaboration with 7 tour operators partners to explore all the shades of Saudi Arabia's experiences and attractions.

Trade professionals had the opportunity to meet DMCs and DMO partners during the one-to-one networking sessions to learn more about the destination and business opportunities, discover new products and develop strategic partnerships.
Do you want to learn more?
Contact us