Visit Maldives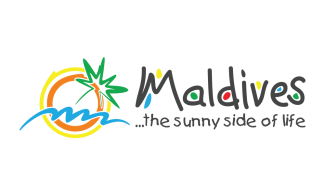 In May 2022 Tourism Hub has been appointed as the representation agency for Visit Maldives in Italy.
Visit Maldives: The Sunny Side of Life
The Maldives is a chain of over thousand coral islands grouped into 20 atolls, each surrounded by white sandy beaches and colourful reefs with picturesque shades of blue sea. The natural beauty of these islands has been attracting tourists to the Maldives since the inception of tourism in 1972 with the opening of the first resorts. The industry which started off with 280 beds since then accumulated over 51,000 beds by the end of 2020.
The Maldives has always been one of the most appealing destination for the Italian market: with 97.627 visitors in 2022, Italy is consistently ranked as one of the top markets for the Maldives every year.
Tourism Hub for Visit Maldives: representative agency in Italy
Our marketing and communication team is responsible for trade and media development, as well as fostering relations with the aim of enhancing the presence and visibility of the Maldives in the Italian market.
To achieve this, our press office plays a crucial role in inspiring national trade and consumer media through our monthly newsletter and targeted press releases, where we share updates from destination partners, highlight cultural experiences, showcase different types of accommodations, including guesthouses, and activities which tell the story of Visit Maldives' commitment to sustainability. Additionally, the press office coordinates media trips to the Maldivian islands to further promote the destination.
In order to maintain strong relationships with travel agents and tour operators and ensure their continuous engagement, we prioritize the coordination and relations with our destination partners. We work closely with them to update and enhance the offerings related to the destination. Furthermore, the participation of Visit Maldives in trade fairs and B2B events is an important element of our strategy to engage with industry partners and showcase the unique attractions of the Maldivian islands.
The desire of Visit Maldives, through the activities developed in collaboration with Tourism Hub, is precisely to continue to make Italian travellers dream of the unique beauty of this pearl of the Indian Ocean, aiming to welcome an increasing number of visitors in the future.
Visit Maldives - The Sunny Side of Life
Maldives Marketing & PR Corporation | The destination marketing organization for Maldives
Discover more clicking on the case studies below.