Tourism Australia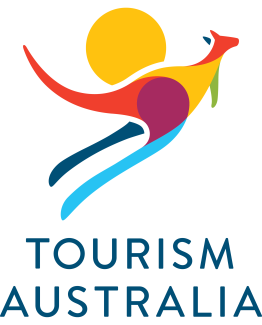 In July 2018, Tourism Hub was appointed as the tourism representation agency for Tourism Australia in Italy, and the mandate was reconfirmed in June 2023.
Tourism Australia: Come and Say G'day
Australia, with its spectacular vastness and natural wonders, is a captivating tourist destination that continues to attract an increasing number of Italian travelers. With its breathtaking landscapes, unique wildlife, and millennia-old Aboriginal culture, Australia offers extraordinary experiences that capture the imagination and the desire for exploration. Recent statistics (UNWTO) reveal a steady 10% growth in the number of Italian tourists visiting Australia. Italian travelers are drawn to Australia for various reasons, including the chance to explore iconic natural sites like the Great Barrier Reef, the Australian Outback, and pristine beaches. The opportunity to encounter unique animals such as kangaroos and koalas, as well as to immerse themselves in Aboriginal culture and discover the vibrant culinary and artistic scenes of cities like Sydney and Melbourne, further enhance its appeal. Australia embodies adventure, diversity, and hospitality, making it a coveted destination for Italian travelers seeking unforgettable experiences.
Tourism Hub for Tourism Australia: representative agency in Italy
Our dedicated team, with over 10 years of experience, manages the full representation of Tourism Australia for the promotion of the destination on the Italian market.
The Country Manager's role involves establishing partnerships with major tour operators and airlines in the Italian market, working on B2B and B2C projects. The PR Manager nurtures relationships with leading publications and digital influencers to promote the destination, facilitate press trips and events, and ignite inspiration among final consumers. Another pivotal role is that of the Aussie Specialist Trainer & Coordinator, exclusively focused on the travel agency sector. This figure focuses on educating and enhancing knowledge about the destination, promoting the Aussie Specialist Program training platform, incentivizing users, and organizing educational trips and exclusive events for qualified travel agents.
Working closely with Australian states and territories, the team stays up-to-date with the latest developments by participating in numerous industry fairs. They constantly update and inspire their target audience with unique experiences that only Australia can offer.
Over the years, the team has achieved remarkable results, consistently surpassing the established KPIs set by the headquarters. As a result, Tourism Hub has been confirmed for a second term as the representative agency of Tourism Australia in the Italian market, continuing the successful collaborations and strategies implemented over the years.
Travel to Australia - Australian Tourism Information - Tourism Australia
Tourism Australia Corporate Website - Tourism Australia
Aussie Specialist Program - Online Training Courses
Discover more clicking on the case studies below.