Saudi Tourism Authority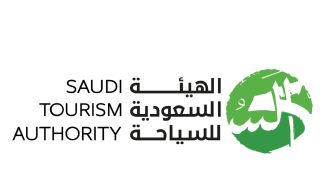 Since 2021, Tourism Hub has been supporting the Saudi Tourism Authority in establishing Saudi Arabia as a world-class destination in the Italian market.
Saudi Arabia: welcome to a journey that you have never imagined
With its rich history, stunning landscapes, and vibrant culture, this destination offers unique and unforgettable experiences for travelers. From the ancient wonders of Al-Ula's rock formations to the modern allure of Riyadh, from the pristine Red Sea coastline, where one can explore coral reefs and enjoy water sports, to the historic sites such as Diriyah, part of UNESCO World Heritage Sites, Saudi Arabia is a diverse land of contrasts waiting to be explored.
Tourism development is an important driver of growth for the future of Saudi Arabia. It is one of the key pillars at the heart of Vision 2030's plan to help diversify the economy and reduce reliance on oil. The Saudi Tourism Authority has been established in line with international best practices and with clear mandates to support the growth of this significant sector and help it flourish.
Tourism Hub for STA: representative agency in Italy
In September 2021, Tourism Hub assembled a team of leading professionals with global expertise spanning tourism strategy, B2B marketing, and trade PR to successfully execute B2B market development in the Italian market.
The Saudi Tourism Authority is paving the way across all key source markets to become one of the most distinguished tourism destinations, in line with the vision of 2030 for the country. After setting the foundations for the implementation of this ambitious plan, Tourism Hub supports in positioning Saudi Arabia as a holiday, spiritual, and MICE destination, and engages with the trade to drive B2B2C conversion and, ultimately, tourist visits.
The team passionately promotes the STA brand and message with the trade, runs trade campaigns and promotions across various platforms, responds professionally and appropriately to issues, and engages with care and diligence in the public domain. We offer support in localizing the global Saudi brand positioning and creative strategies for relevance and outline engagement plans that will assist STA in achieving its business goals and performance targets.
Product development, trade engagement, demand generation, and conversion.
Visit Saudi - Official Website
Discover more clicking on the case studies below.